Harnessing Knowledge
01 October 2022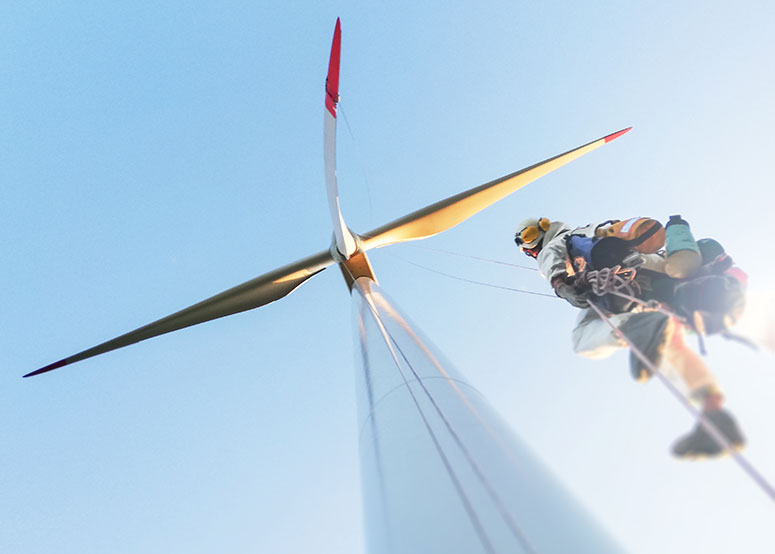 Is it important to keep energizing and challenging a team with new learning, as a recent safety course reminded Joel Cox of the Dellner Bubenzer Group.
There's something about being suspended in a harness that focusses the mind. Only when reliant upon a safety system is true perspective really gained about how vital it is that we continue to strive for the highest standards of best practice, supported by state-of-the-art equipment, and the foremost expertise.
You can never have too much training, even if you've been in an industry or sector for a long time, as reiterated by the content of Safety One Training's (of Littleton, Colorado, US) wind turbine climbing and certification course. The programme is designed for technicians that are required to access and work on wind turbine structures, so it was perfect for our wind farm site sales managers and traveling engineers, to whom this is all in a day's work. Or so we thought.
Much as we adhere to the most stringent of regulations, this course filled certain gaps in our knowledge when it came to some elements of equipment selection and inspection; use of tools; risk assessment and, especially, emergency procedures.
The wind energy industry is growing significantly, and many suppliers are scrambling to learn more about climbing techniques and potential rescue situations. As Safety One says, turbine technicians can face many unique challenges when performing a rescue, including confined spaces, electrical hazards, varying platforms and ladder systems - even fires.
Whether you work in overhead cranes, wind energy, oil and gas or another marketplace altogether, there is likely a need to work at height. Does your organization have a documented fall protection and rescue plan that is effective for potential emergency situations?
VIEW FULL ARTICLE
Article Featured in Lift & Hoist International / October 2022
TAGS:
Dellner Bubenzer
Industry News
Lift & Hoist International
Wind Energy