DELLNER BUBENZER's Joel Cox to Lead Wind Global Sales
01 November 2022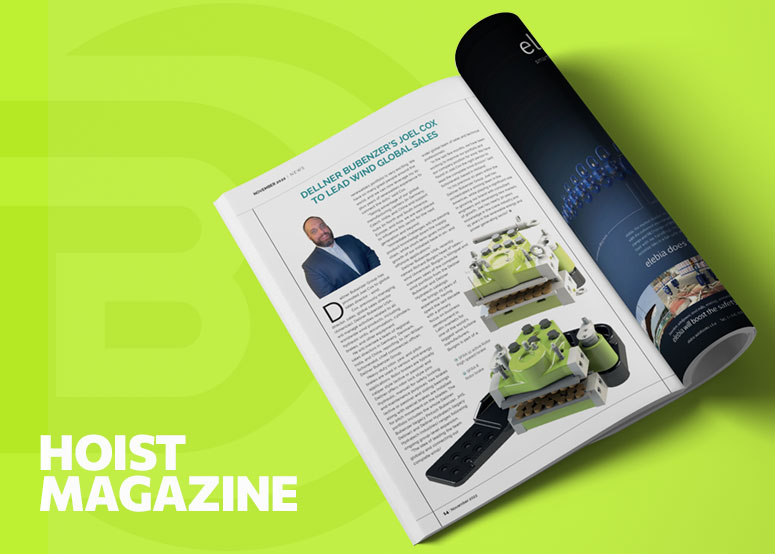 Dellner Bubenzer Group has promoted Joel Cox to global sales director - wind. Cox, previously managing director, sales, global sales director (Americas), Dellner Bubenzer USA, will manage activities related to all worldwide wind products, including hydraulic units, accumulators, cylinders, brakes, and other equipment.
Joel Cox will oversee a team of regional sales directors in Germany, Denmark, India, and China, reporting to Jan-Willem Schoneveld, chief commercial officer, Dellner Bubenzer Group.
Heavy-duty rotor, yaw, and pitch brakes are used in various wind energy applications. Rotor brakes are typically caliper style (active or passive) and Dellner offers rotor lock style pins (hydraulic, manual) for safety locking and maintenance purposes. Yaw brakes (active or passive) and sliding bearings along with special brakes are installed for pitch movement on the blades. The portfolio includes the whole Dellner Bubenzer (legacy Pintsch Bubenzer, JHS, Dellner) and Dellner Hydratech (legacy Hydratech Industries) ranges following ongoing group-level expansion.
VIEW FULL ARTICLE
Article Featured in Hoist Magazine / November 2022
TAGS:
Dellner Bubenzer
Hoist Magazine
Industry News
Wind Energy